New ! Cool'n'Camp in our campsite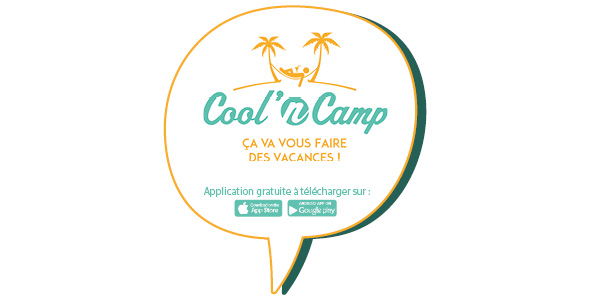 After booking your stay at our campsite, you can download the Cool'n'Camp application and have a unique experience.
You will be able to discover before your arrival the services and activities of our campsite, the entertainment schedules, specify your arrival time and discover our good plans. With Cool'n Camp your vacation will be even easier, more Cool. Prepare your suitcase and don't forget anything.
- Consult all the practical information: opening hours of shops and services, activities
- Discover the services available during your stay
- Be expected by informing the campsite of your arrival time
- Do not miss any activity and above all give your opinion to satisfy you even more
- Make your arrival easier, by doing your inventory in 2 clicks
- Receive the personalized good plans that the campsite has choosen for you.